Craig E. Slotke, DDS, FAGD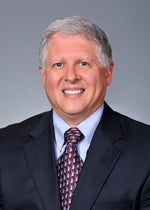 Faculty Director, CSLC – Robeson County
Clinical Assistant Professor, Department of General Dentistry
slotkec14@ecu.edu
252-737-7518
CSLC – Robeson County
Education
DDS – University of Maryland School of Dentistry
BA – The Johns Hopkins University
Society Memberships
American Dental Association
North Carolina Dental Society
Academy of General Dentistry
American College of Dentists
International College of Dentists
Pierre Fauchard Academy
Biographical Information
Dr. Slotke serves as the dental director of the Community Service Learning Center-Robeson County. He earned his dental degree from the University of Maryland School of Dentistry and completed a general practice residency at Baltimore City Hospital (now Johns Hopkins Bayview). He is a Fellow of the Academy of General Dentistry.
Dr. Slotke was an attending dentist at both Baltimore City Hospital and James Lawrence Kernan Hospital before entering private practice. He practiced general dentistry in Baltimore for 34 years before starting a second career at the ECU School of Dental Medicine.
Dr. Slotke has been an active member throughout his career in many facets of organized dentistry. He has served as president of the Baltimore City Dental Society, Chair of the Maryland Section of the American College of Dentists, and he has been an Alternate Delegate to the American Dental Association (ADA) House of Delegates. He has held a number of offices on both the local and state level and completed ten years of service as the Speaker for the House of Delegates of the Maryland State Dental Association prior to joining to the School of Dental Medicine.
Dr. Slotke and his wife have four daughters, and they enjoy the many outdoor activities available in North Carolina.