Dental Education and Informatics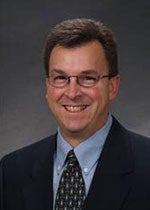 Assistant Dean for Dental Education and Informatics: Todd Watkins, DDS
The original design of the educational and clinical programs at the ECU School of Dental Medicine required integration of resources and an intense reliance on information technology. The Office of Dental Education and Informatics was built to centrally manage an integrated curriculum with a clinical delivery system placed in clinics all over the State of North Carolina.
The Office is divided into two divisions – (1) Dental Education and (2) Informatics. The Dental Education Division coordinates the curriculum, maps and schedules all of the course elements, implements all examinations, manages over 200 progressive-disclosure cases, mediates the problem-based learning networks, consolidates all outcomes assessments, and facilitates the lectures, labs, seminars, and clinic schedules.
The Dental Informatics Division installs, updates and manages over 30 different server-based, computer-based, tablet-based, and iPhone-based software packages for the clinic and educational operations. In addition to clinical patient record systems, this division manages the tele dentistry networks that connect all clinics, lectures halls, simulation clinics and community service learning centers.
In 2012, the Office of Dental Education and Informatics assisted the SoDM in the application for the Apple Distinguished Program Award, which was given for the innovative use of technology in the support of the school's missions. In 2011 and 2014, the Office was awarded a combined $850,000 from the USDA to support the tele dentistry efforts between the Ross Hall and the CSLCs.
The Office of Dental Education and Informatics uses the motto "Innovation with Purpose" to drive the useful implementation of educational and technological advances that help students learn and deliver state-of-the-art care to our patients.
For more information, contact:
Administrative Assistant:
Nina Mann
Telephone:
252-737-7015
Email:
mannni20@ecu.edu

Address:
ECU School of Dental Medicine
1851 MacGregor Downs Road
Mail Stop 701
Greenville, NC 27834