Dental Medicine Alumni Living the Mission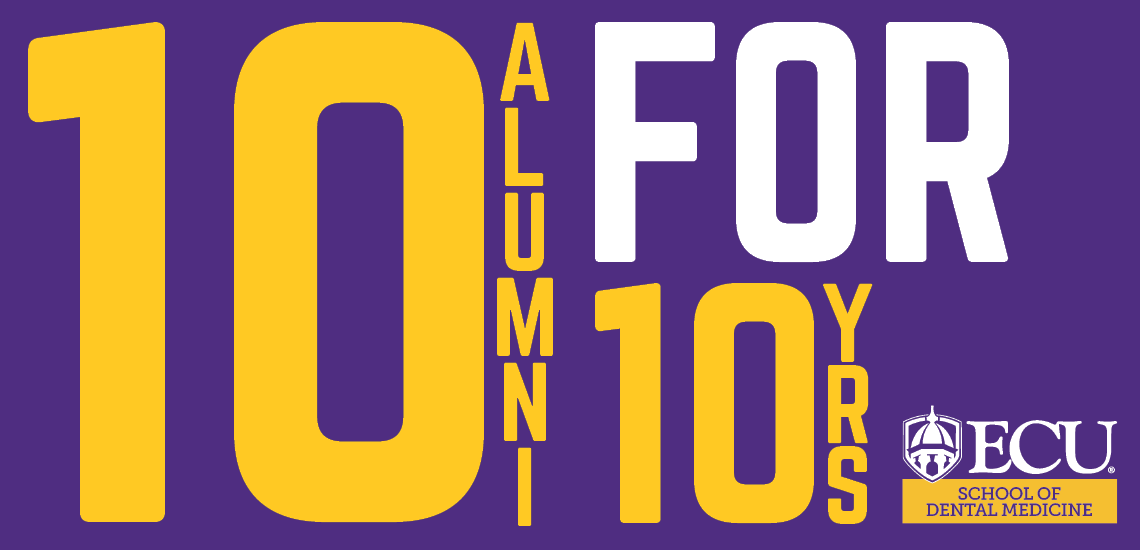 When the ECU School of Dental Medicine welcomed its first class in 2011, it opened its doors to students committed to making a difference through dentistry. Since then, our students and alumni have dared to dream bigger than we ever imagined — they are our school's mission and vision come to life.
In honor of our 10-year anniversary, we're bringing you stories about 10 outstanding alumni who provide oral health care and serve the rural communities, under-resourced areas and populations who need them most. They have transformed the education and experiences they received in Ross Hall and across the state into service through smiles.
They represent the best of who we are. By celebrating them, we honor all our alumni who are not only providers and experts but also problem-solvers, advocates and change-makers.
We invite you to nominate alumni who have done exactly this—lived out our mission. Simply use the link below to nominate someone, even if it may be yourself.