Scholar-donor reception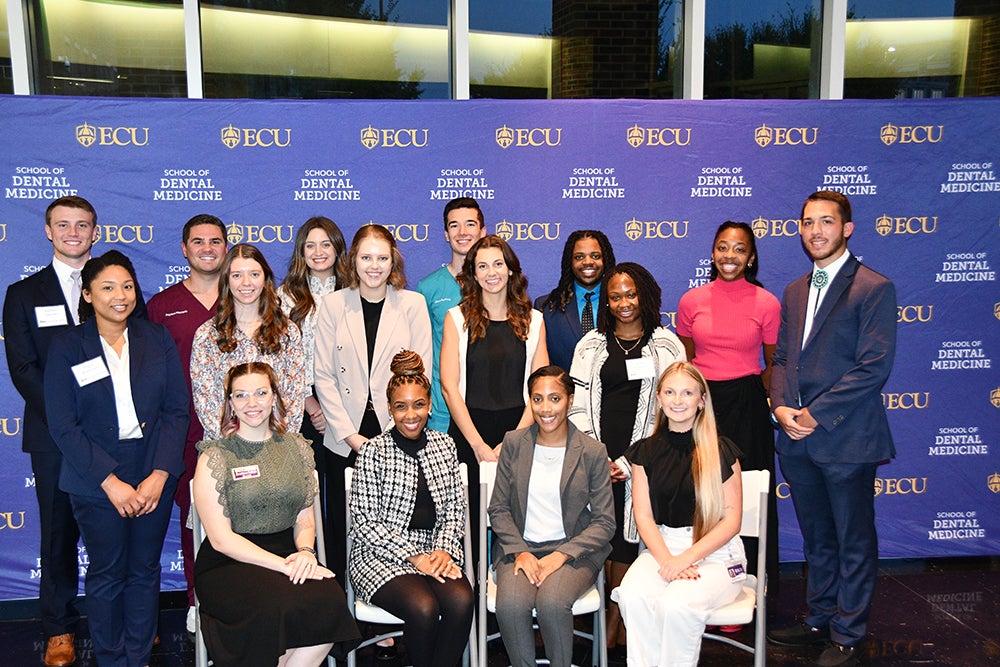 Students, faculty, administrators and donors celebrated scholarship together during the East Carolina University School of Dental Medicine's Meet Our Scholars Reception on Thursday, Oct. 19 in Ross Hall.
The event provided an opportunity for dental students to meet and get to know the donors who helped fund their scholarships. It was also a time to honor the donors and pay tribute to an oral surgeon who supported the school over the years.
"Student scholarships play such an important role in any school, and particularly in the ECU School of Dental Medicine," said Dr. Margaret Wilson, vice dean and interim associate dean of student affairs as she kicked off the formal program. "They represent not only financial support, but they also represent professional and personal support and encouragement."
Wilson introduced second-year dental student Peyton Piscorik, a Grimesland native, who shared his personal thoughts on receiving a scholarship that supports his dental school experience.
"Thank you for your support in our dental education," Piscorik told the donors. "We greatly appreciate the support in offsetting the cost of our education so we can focus on becoming the best dentists for our state. Your gifts not only impact us as students but also the patients we treat and lives we change."
ECU School of Dental Medicine Dean Dr. Greg Chadwick welcomed the guests and reiterated the importance of scholarships to student and school success.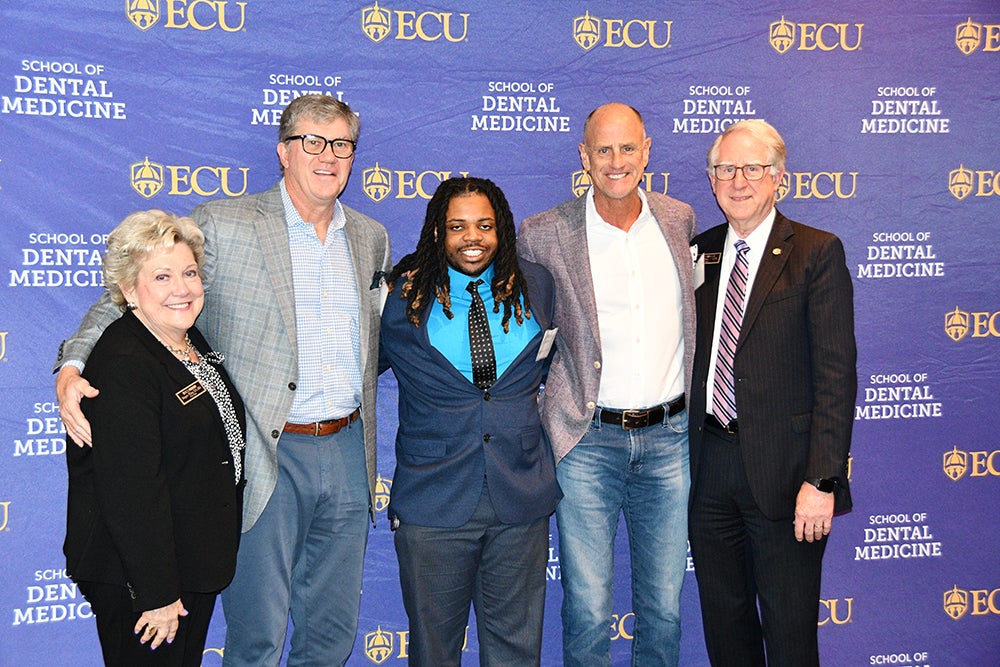 "Scholarships help us achieve our dreams," he said. "Everybody here plays a role in that statement."
Chadwick said scholarships empower students to fuel their education so that they can go on to serve the state. He shared statistics on dental school tuition, adding that the School of Dental Medicine's tuition is around the fifth lowest in the country.
"Even though our tuition is low, these scholarships are extremely needed, appreciated and meaningful because that number is a little bit lower, every scholarship is a higher percentage that you're helping these students with," Chadwick said. "These scholarships allow you as donors to pay it forward to the next generation of dentists, to play a role in the care of those patients our graduates will take care of."
During the event, Dr. Stanley Fleming, the namesake of the Stanley and Gayle Fleming Scholarship Endowment, honored his friend and colleague Dr. Uday Reebye, a Durham oral surgeon and supporter of the ECU School of Dental Medicine who passed away earlier in October. Reebye supported students and alumni through mentorship and funded close to 40 white coats for ECU dental students over the years. Reebye created the Fleming Scholarship in his mentor's honor, "a generous, heartfelt act," Fleming said.
"Being a part of the dental community has enriched my life in so many ways, in part because of people I have met and the relationships I have formed," Fleming said. "There's one relationship that is the reason I'm here with you today."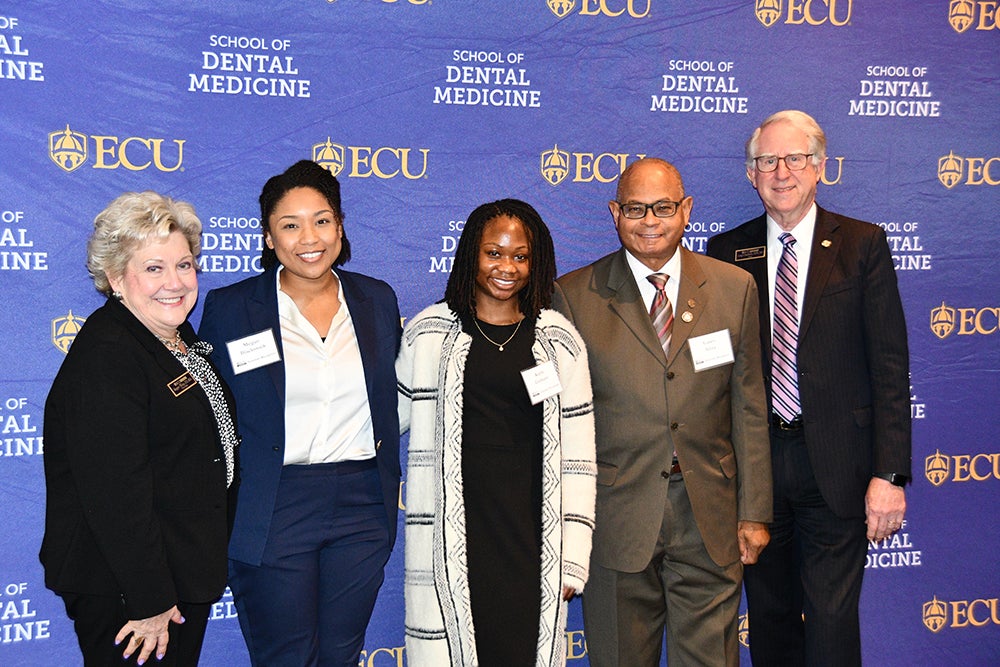 Fleming said Reebye was a compassionate doctor and person, embodying the characteristics necessary to best care for patients.
"Because of the fund that he created here at ECU, he will continue to impact generations of dental professionals," Fleming said. "The dental community has lost an incredible man."
Chadwick said Reebye gave students and alumni a firsthand view of his dental office, allowing them the experience to see how a business works from every perspective. He also funded additional dental school needs, from faculty to student support.
At the program's conclusion, Wilson congratulated all of the scholarship recipients and thanked the donors.
"We appreciate your investment in this next generation of dentist leaders," she said. "The future of our profession looks very bright indeed."
To find out how you can make a difference in the lives of our students through scholarship support, please contact Jon Jones, senior director of development, at 252-737-7063 or jonesjona19@ecu.edu.