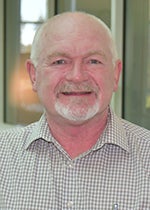 Director, CSLC – Spruce Pine
Clinical Associate Professor
royalj20@ecu.edu
828-765-0110
CSLC – Spruce Pine
Education
BA – Vanderbilt University
DDS – University of Tennessee College of Dentistry
Accreditations
FAGD – Fellow in Academy of General Dentistry
ABGD – Fellow in the American Board of General Dentistry
Certificates
General Practice Residency – One Year
Advanced Education Program in General Dentistry – Two Year
Professional Society Memberships
North Carolina Dental Society – First District
American Dental Association
Academy of General Dentistry
Biographical Information
Dr. John Royal, clinical associate professor, at the Community Service Learning Center in Spruce Pine, mentors dental students and residents in their clinical rotations during the fourth year at the School of Dental Medicine and the first year graduates during their Advanced Education Program in General Dentistry – One Year.
Upon graduation from dental school, Dr. Royal was commissioned as a Captain in the United States Army, where he completed 21 years of service in a variety of operational and clinical positions. After leaving military service, he founded and maintained a very successful solo dental practice in Colorado Springs, CO for 15 years.
A native of Tennessee, his return to the south brought him closer to home and warmer climes. He enjoys gardening, beekeeping, hiking and being outdoors.
Publications
Royal, J, Donnelly, J (1995). "A Comparison of Maintenance of Canal Curvature Using Balanced Force Instrumentation with Three Different File Types," Journal of Endodontics, June 1995
Royal, J, Christianson, L, 1988, "Restoration of Traumatized Teeth in Military Working Dogs," Journal of Military Medicine, July 1988