The ECU School of Dental Medicine calls every region of North Carolina home—from Ross Hall at ECU to our eight statewide community service learning centers (CSLCs) in rural and underserved communities.
We prepare students for successful careers through an award-winning model and curriculum, forefront technology and a revolutionary approach to education and research. Students complete clinical rotations at the CSLCs, learning about region-specific needs and demographics in addition to top-quality dental instruction.
Our mission of education, research, patient care and service creates smiles and fulfills promises of better access to oral health care for all North Carolinians.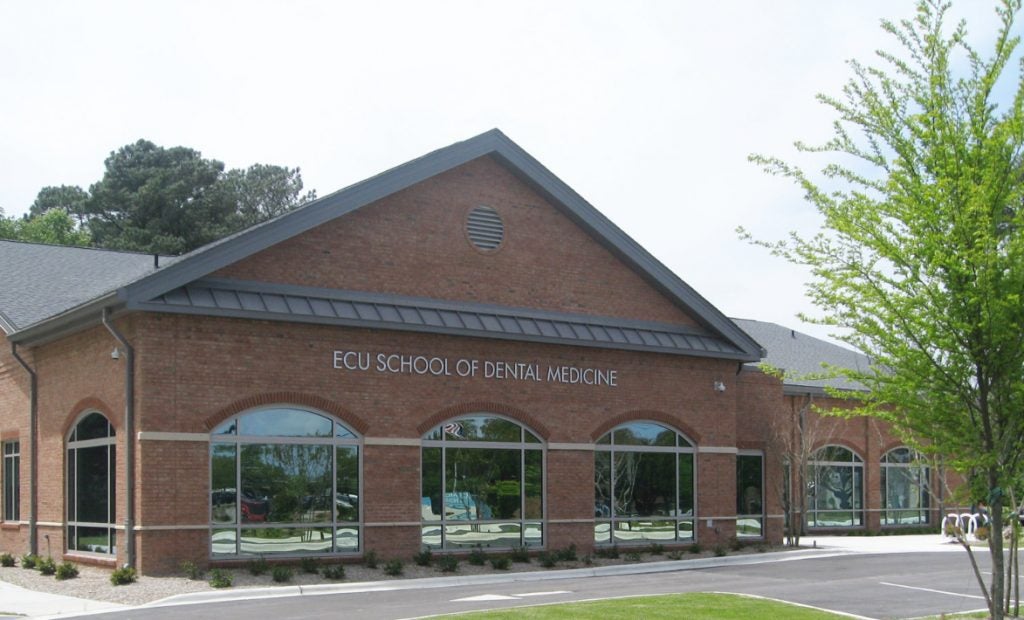 More than 86,500
patients treated from all 100 counties.
Each CSLC provides an economic
impact of well over
$1 MILLION
in its respective community.
$123,500
AVERAGE ECU DENTAL STUDENT DEBT
VS.
$239,895
NATIONAL AVERAGE
The dental school focuses on educating students from under-represented, rural and disadvantaged backgrounds.
The Class of 2025 is made up of 38% underrepresented students.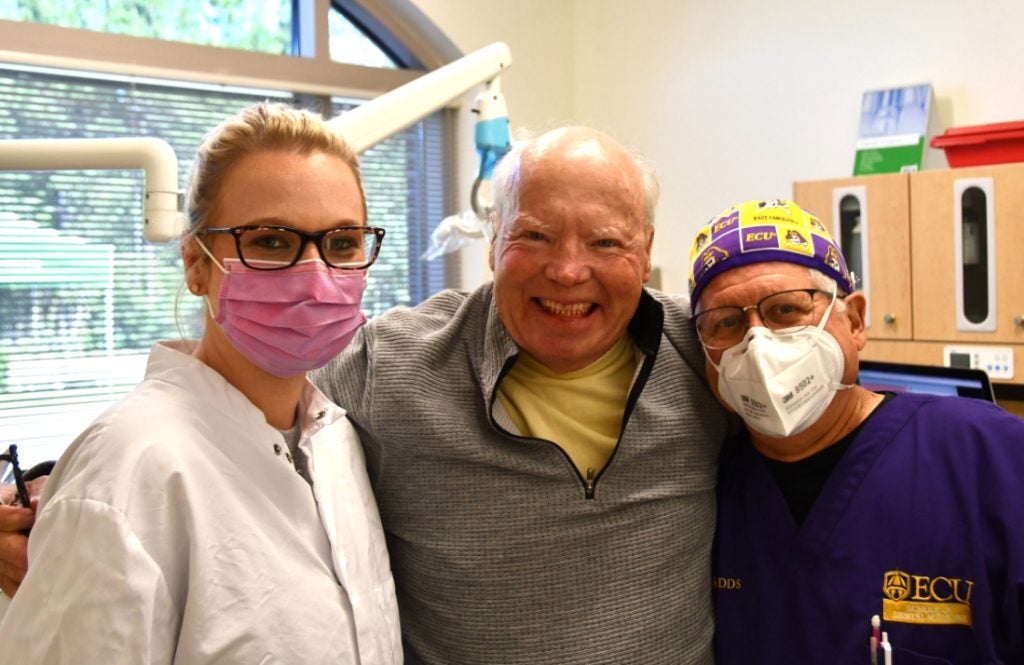 The school cares for special populations through programs like SoDM's own ECU Smiles for Veterans, a partnership with nonprofit and community agencies that has provided dental care for nearly
200 military veterans
in western NC and Brunswick County.More than
730
patients have been served through the school's Patient Care Funds, which fully or partly cover the cost of dental procedures for patients who meet certain financial criteria. The funds are supported by gifts and donations from supporters and friends.
MORE THAN 90% OF GRADUATES PRACTICE IN NORTH CAROLINA
More than 90% of ECU's dental graduates, who have completed their residencies and other educational obligations, are practicing dentistry in 63 of North Carolina's 100 counties.