Celebration of Research and Scholarship (CORAS 2022)
The ECU School of Dental Medicine (SoDM) will be hosting its seventh annual Celebration of Research and Scholarship (CORAS) on Wednesday, February 9, 2022 from 8 AM – noon. This will be a live (in-person) event at Ross Hall and involving our Community Service Learning Centers (CSLCs).
The live video stream of the 2022 CORAS event will be available the day of the using this link: https://ecu.webex.com/ecu/j.php?MTID=m731edac8c250829442e3a58192349056.
CORAS 2022 Schedule
8:00 am – Welcome and Introductions
Dr. Greg Chadwick, Dean
ECU School of Dental Medicine
Dr. Michael Van Scott, Interim Vice Chancellor,
Research, Economic Development and Engagement
Dr. David Paquette, Interim Associate Dean for Research
8:15 am – Poster Presentations
10:00 am – Remarks and Introductions
Dr. Rachel Roper, Professor
Department of Microbiology and Immunology Brody School of Medicine
East Carolina University
10:15 am – Keynote Presentation
Dr. Amy Martin, Professor and Chair Department of Stomatology
College of Dental Medicine
Medical University of South Carolina
11:40 am – Awards
Dr. Ramiro Murata, Assistant Professor ECU School of Dental Medicine Department of Foundational Sciences Student Research Group Faculty Advisor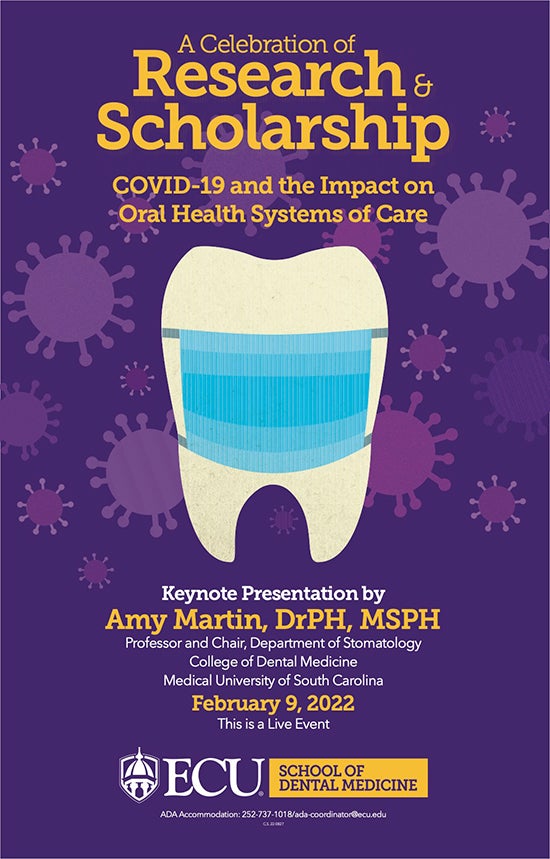 ---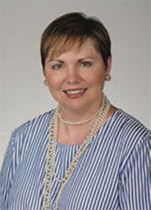 Dr. Martin is Professor and Chair for the Department of Stomatology and the Director for the Division of Population Oral Health at the James B. Edwards College of Dental Medicine, Medical University of South Carolina. She has previously served the College as Interim Chair for the Department of Oral Health Sciences. Dr. Martin also holds a secondary appointment in the College of Medicine's Department of Public Health Sciences. Dr. Martin is an experienced scholar who has dedicated her career to addressing health inequities, especially among rural and vulnerable communities. She has served in the healthcare sectoras Director of Education for Bamberg County Hospital & Nursing Center; Associate Director of the South Carolina Office of Rural Health; and Program Manager and Health Policy Analyst for the Office of Research and Statistics, Budget, and Control Board of South Carolina, and as Deputy Director for the SC Rural Health Research Center at the Arnold School of Public Health. Dr. Martin's health policy research foci are safety net populations, access to care, and oral health integrated care models with an emphasis on rural health care and public health systems. She has influenced national health policy through various healthcare and rural-serving organizations. She has served on the Appalachian Regional Commission's Health Policy Council, the White House Rural Council's Public-Private Partnership for Health Equity Initiative, and as Technical Assistance Advisor to the US-Mexico Border Health Commission. Her team is currently serving as the technical assistance and evaluation partner to The Duke Endowment on their oral health grant portfolio, as well as contractor to SC Medicaid as they examine value-based policies to improve the oral health of the lives they serve. Dr. Martin holds both Doctor and Master of Science in Public Health degrees from the Arnold School of Public Health at the University of South Carolina. She was inducted as an Honorary Fellow into the American College of Dentists in October 2020.
---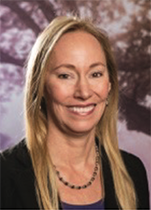 Dr. Roper is an NSF and NIH-funded tenured Professor of Microbiology and Immunology at East Carolina University (ECU) in the Brody School of Medicine and Adjunct Professor in the School of Dental Medicine. She received her B.S. from Texas A&M University, and her M.S. and Ph.D. from the University of Rochester, School of Medicine and Dentistry where she received the M.A. Hare Research Excellence Award. She received her post-doctoral training at the NIH Lab of Viral Disease and was awarded an NIH Fellows Award for Research Excellence. Dr. Roper was part of the team that first sequenced and analyzed the SARS Coronavirus genome, oversaw SARS vaccine development and testing and continues research on COVID-19 Coronavirus. She has served on national and international grant panels, Editorial Boards, was awarded the ECU Woman of Distinction Award, The ECU Faculty Senate 50th Anniversary Recognition Award and is a member of The National Academy of Inventors Dr. Roper also works on issues of gender bias in STEM.
---
Basic Science
Poster #1
New selective anti-Streptococci strategy for managing dental caries
Abuna G, Pardi V, Cavanagh J, Murata R, Geraldeli S
Poster #2
Evaluating Neuroprotective Effects of Sulforaphane in a VPA-induced Autism Model
Bessetti R, McCoy K, Litwa K
Poster #3
Detecting SARS-CoV-2 From Dorm HVAC System Using PCR Method
Boatman B, Johansen L, Roper R, Sousan S
Poster #4
Biochemical Analysis of Renin-Angiotensin System in (mRen2)27 transgenic form of Hypertension
Byrum R, Swami Vetha B, Aileru A
Poster #5
Essential oils and their ability to combat fungal pathogens in contact with human gingival cells.
Cavaliere N, Abuna G, Murata RM
Poster #6
Viral-Candida Interactions and Elucidation of Host Cell-Signaling Pathways
Lee K, Pasetto S, Murata R
Poster #7
Expression of Na+/K+ ATPase Isoforms and Na+/Ca2+ Exchanger in Cardiac Myocytes of (mRen2)27 Transgenic model of Hypertension
Peele K, Swami Vetha BS, Aileru A
Poster #8
Angiotensin Receptor Subtype-2 in the neuroplasticity of autonomic ganglia in (mRen2)27 transgenic model of Hypertension.
Swami Vetha B, and Aileru A 
Poster #9
Identifying the roles of Rab10 signaling in the brain
Bunner W, Wang J, Bashtovyy D, Cohen S, Harris L, Dodson R, Prabhu V, Landry t, Stackman R, Tran T, Yasuda R, Szatmari E
Clinical
Poster #10
Retrospective Analysis of Separated Endodontic Instrument Incidence and Outcomes
Adei E, Ajaj, M, Williams, B Schnoor, Z, Lindauer P
Poster #11
Case Report: Management of Tetracycline-Stained Teeth with Full Coverage Translucent Zirconia Crowns
Ajaj M, Elgendy H
Poster #12
Anterior Esthetic Rehabilitation – A Digital and Traditional Planning Approach
Allen M, Elgendy H, Martinez Luna AA
Poster #13
Orthodontic Appliances Related Soft Tissue Trauma and Lesions
Baldwin, F, Vossers S, Williams, C, Bloss J, Hasan I
Poster #14
Periodontal regeneration in a 13-year-old patient: A Case Report
Conner C, Martinez Luna A, Gillone A
Poster #15
Oral Manifestations of Hemophagocytic Lymphohistiocytosis/Pancytopenia – A Case Report
Eleidy S, Hasan I, Flores-Hidalgo A
Poster #16
Medical History of Patients see at ECU School of Dental Medicine: A 5-year Retrospective Review
Flores-Hidalgo A, Hasan A, Camargo G, Troy S
Poster #17
10-Yr Study of Posterior Restorations Placed in a University Setting.
Boushell LW, Ghuman T, Atieh M, Moss K, Ruse M, Bates C, Danello A, Gibson T, Hincks E, McIlwain A, Ridge J, Saunders S, Von Bargen CJ, Walter R.
Poster #18
Dental Visits for Children Awaiting OR Treatment
Kalaskey M, Webb M, Moss M
Poster #19
Incidence of Periodontitis Progression for Patients with the Lapse in Maintenance Therapy Secondary to the COVID-19 Pandemic
Long Brotzman V, Grine W, Hodgin E, Linares R, Nowlin J, Compton C, Godwin M, Walston S, Burch J, House J, Camargo G, Moss M, Paquette DW.
Poster #20
Full-Arch Implant Placement Using a Magnetically Connected Surgical Guide
Martinez Luna, AA, Gillone A, Abdelaal M, Paquette, DW
Poster #21
Lip repositioning, an Innovative Approach for the Treatment of "Gummy" Smile: A Case Report
Martinez Luna AA, Gillone A, Elgendy H
Poster #22
Comparison of CBCT prescription among Ross Hall and CSLCs
Phen C, Camargo G, Zhang W
Poster #23
A non-traditional endodontic access opening
Dickinson l, Henry, K, Schnoor Z, Lindauer P 
Poster #24
Cone-Beam Computed Tomography to identify an ectopic sinus tract
Henry K, Schnoor Z, Lindauer P
Educational
Poster #25
The Efficacy of Live-Patient integration in Complete Denture Education
Williams, C, Sheba M, Abdelaal M, Serag M
Poster #26
Is there a correlation between the drawing aptitude and manual skills of dental students?
Elgendy H, Cui X, Watkins T, McQuistan M
Poster #27
Artificial Carious Dentin for Education Purposes
Feggeler S, Oyen M, Abuna G, Geraldeli S
Biomaterials
Poster #28
Clinical Performance of Universal Adhesives Used With/Without Phosphoric Acid Pre-conditioning
Ruschel VC, Stolf SC, Baratieri CdL, Chung Y, Boushell LW, Baratieri LN, Walter R
Poster #29
In Vitro evaluation of the mechanical properties of CAD/CAM Denture Base Resins
Dehghani P, Sheba M, Abuna G, Geraldeli S
Poster #30
Reconciling the Mechanical Properties of Lung Tissue using Computational Modeling
Dimbath E, George, Vahdati A
Poster #31
Optimization of Nanoparticle-GelMA Hydrogels for Endodontic Restorative Application
Hampton J, Abuna G, Wheeler M, Geraldeli S
Poster #32
ToothBrush Abrasion and Light Curing Effects on the Gloss Retention and Repolishability of Composite Resins
Russell J, Sensi L DDS, Geraldeli A
Poster #33
Increased JUUL emissions from initial puffs after device activation
Soule E, Sousan S, Streuber D, Fresquez S, Mooring T, Salman R, Talih R, Pender J
Poster #34
Mechanical Failure of Human Fetal Membrane Tissues in Premature Birth
Wheeler M, Buckner T, Vahdati A, Ryan T, Oyen M
Poster #35
Characterization of Reproductive Materials
McDougal M, Buckner T, Vahdati A, Ryan T, Oyen M
Poster #36
Semi-Automatic Workflows for Segmenting COVID-19 Lungs from CT Images
Middleton S, Pant A, Ju A, Yang K, Peach S, Maddipati V, Stahl, J, George S, Vahdati A
Poster #37
Size and crystal structure of bioglasses influence mineralization of Collagen
Nashed D, Abuna G, Geraldeli
Poster #38
Implementation of a modeling pipeline for bone remodeling in microgravity
Paul E, Vahdati A
Poster #39
Fractographic Analysis of Different Commercially Available Zirconia Blocks for CAD/CAM Technology
Okons IJ, Abdelaal M, Geraldeli S, Serag M, Sheba M
Community and Population
Poster #40
Teledentistry in Management of Oral Lesion Consultations in a Rural Setting
King S, Collie J, Grant F, Beasley N, Moss M, Anderson C, Flores A, Hassan I, Thompson S
Poster #41
Caregiver oral health literacy, pediatric oral health: A systematic review
McCarlie V, Smith B, Fogarty L, Vossers S, Stewart K, Bloss J
Poster #42
A Survey in North Carolina Regarding Special Needs Pediatric Patients
Patel D, Webb M, Moss M
Poster #43
School-Based Oral Health Prevention Program During COVID-19
Stewart R, Buck J, Pardi V, Grant F, Betts B, Smallwood O, Wright WG
Poster #44
Athletic trainers' knowledge related to athletic-related dental trauma
Tucker K, Webb M, Moore S
Poster #45
Caregiver Perception of Their Child's Oral Health and Their Own
Vossers, S, Camargo G. Black, K, Moss ME, Pardi V