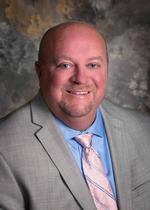 Clinical Assistant Professor of Oral and Maxillofacial Surgery
Faculty Practice 252-737-7122
Office 252-737-7020
Ledyard E. Ross Hall
Clinical Interests
Reconstructive and orthognathic surgery, facial trauma and reconstructive surgery, advanced dental and facial implants, cleft and craniofacial surgery
Board Certifications
American Board of Oral and Maxillofacial Surgery 2004, recertified 2014
Diplomate American Association of Oral and Maxillofacial Surgeons
Advanced Cardiac Life Support, American Heart Association Basic Life Support Instructor
Education
B.S. – biologic sciences Truman State University
DDS – The University of Oklahoma College, with distinction
Residency Certificate in Oral and Maxillofacial Surgery – University of Oklahoma College of Medicine and Dentistry
MEd – Cameron University
Society Memberships
Diplomat American Board of Oral and Maxillofacial Surgery 2004-present, recertification completed 2014
Fellow, American Association of Oral and Maxillofacial Surgery 1992-present
Oklahoma State Board of Dentistry Representative District 5 2006-2011
Western Regional Exam Board; Examiner 2007-2011
Chairman, Anesthesia Advisory Committee, State Board of Dentistry 2008-2011
Southwest Society of Oral and Maxillofacial Surgeons 2000-present
Oklahoma Association of Oral and Maxillofacial Surgeons 2000-present
American Dental Association 1992-present
Oklahoma Dental Association 1992-present
Illinois Dental Society 2016-2018
Past President of South Central District of the ODA 2002-2003
Past President of Comanche County Dental Society 2001-2002
NC Society of Oral and Maxillofacial Surgeons
American Dental Educators Association
Omicron Kappa Upsilon National Dental Honor Society
NC Dental Society
Christian Medical Dental Society
Biographical Information
Dr. Buschman is a Clinical Assistant Professor of Oral and Maxillofacial Surgery at the ECU School of Dental Medicine Department of Surgical Sciences.
Dr. Buschman was born in St. Louis, MO, and attended Truman State University, where he received a bachelor's degree in biological sciences. After college, he attended The University of Oklahoma College of Dentistry, receiving his DDS, graduating with distinction, second in his class. Staying at The University of Oklahoma, he obtained a certificate of residency in oral and maxillofacial surgery from the College of Medicine and Dentistry.
Dr. Buschman furthered his academic career by obtaining a masters of education (MEd) from Cameron University, and he put it to use teaching part-time at The University of Oklahoma, while maintaining a successful private practice in southern Oklahoma for 15 years. In 2004, Dr. Buschman became board certified and passed his recertification exam in 2014. He accepted a full-time faculty appointment at Southern Illinois University School of Dental Medicine and has been teaching full-time since 2016. In 2018, he accepted a full-time academic appointment at East Carolina University School of Dental Medicine and is excited about his future career educating students and residents in all aspects of oral and maxillofacial surgery.
Dr. Buschman is licensed in Illinois, Oklahoma, Missouri, and North Carolina and is a member of all component societies including fellowship in the American Association of Oral and Maxillofacial Surgeons. As a highly trained oral and maxillofacial surgeon, Dr. Buschman can perform cleft lip and palate surgery, facial reconstructive surgery, reconstructive jaw surgery, treatment of facial tumors, and trauma and reconstruction. On a daily basis, he removes wisdom teeth, places dental implants and performs simple extractions.
Dr. Buschman enjoys boating, hunting, all sports, and traveling. He has one daughter, who is a communication major aspiring to work for the Disney Corporation in Orlando. He lives in Greenville, N.C., and attends a local Baptist church where he is a deacon.
Publications
Current approved research on prevention of alveolar osteitis with proprietary medicament.
Current development of online medical emergencies CE course.
Current pending research on depth of profusion of Articaine through bone with radiopaque dye.
Treatment of Pediatric Sleep Apnea with Distraction Osteogenesis, Kevin Smith Faculty (submitted for publication).
The Use of Resorbable Pop Rivets in Craniofacial Surgery, Kevin Smith Faculty.
A Large Dentigerous Cyst in an 8-Year-Old. Amy Counts Faculty, July 2001, Journal of Pediatric Dentistry.
Large midline inclusion cyst in the floor of the mouth, currently prepared for publication.